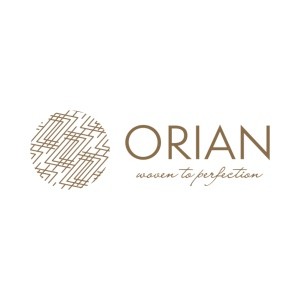 Orian is a premier American manufacturer of decorative area and scatter rugs. Established in 1979, their desire to produce fashionable rugs with global appeal sparked the creation of a world-class production facility in Anderson, SC. Over the last 35 years, their state-of-the-art factory has rapidly expanded from 50,000 square feet to over 550,000 square feet. They are a privately owned, vertically integrated manufacturer with a global presence and a tradition of creative innovation.
Orian Rugs is a creative and innovative leader in the textile floor-covering industry. They are a family-owned manufacturer of decorative area and scatter rugs based in Anderson, SC. Their commitment is to build a better America by creating high-quality, innovative rug designs—100% manufactured in the USA!
At Orian Rugs, production begins with the manufacturing of their own color batches and extrusion of polypropylene yarn.
The process also includes yarn treatment, weaving, rug finishing, and packaging—all in their current-technology facilities. The plant also has modern warehousing properties, ensuring impeccable service by stocking the most regular SKUs and fulfilling seasonal peak demands.
RUGS MADE WITH PRIDE
Made in the USA
Orian Rugs is proud of this country, and they are proud to be a part of the machinery that keeps it running. They make their products with great skill and pride, in America, and they'll never shy away from telling you that. They encourage everyone to buy products made in the USA, and they sincerely thank you for considering Orian Rugs.