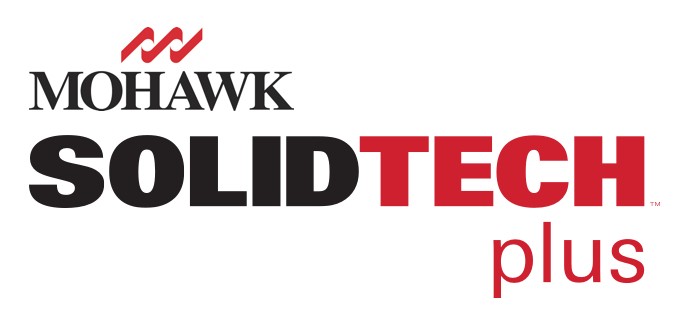 Designed for Any Room, Any Climate
SolidTech Plus is 100% waterproof, easy to clean, stain resistant, and comes with a no gap guarantee. And no matter what kind of pets you have in your home, SolidTech Plus can handle them, thanks to our unique All Pet Plus Protection warranty, covering all pets, all accidents, all the time – plus scratch protection.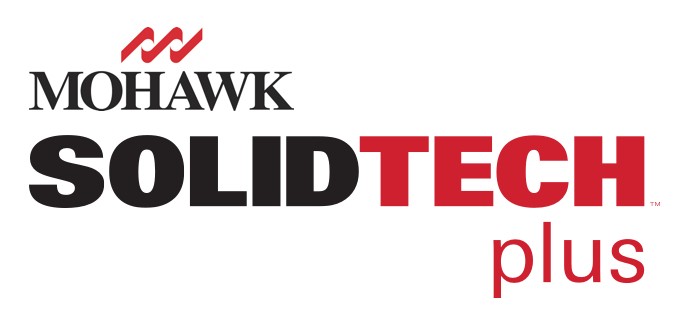 GET UP TO $500 OFF*
Fill out the form below to receive your coupon!
No gap guarantee
Thanks to its innovative core construction, which prevents cupping and gapping from moisture or temperature changes, you can have beautiful flooring in every room or grade.
100% Waterproof
SolidTech Plus is ideal for wet areas, such as basements and bathrooms. It's waterproof to withstand spills and pet accidents, so it can handle whatever your family throws at it.
Easy to clean
With Mohawk® EasyClean technology, SolidTech Plus products have enhanced stain and soil protection, ensuring easy cleanup for everyday accidents. You also get peace of mind knowing that SolidTech Plus products are scratch resistant.
We're here to help you find the perfect flooring and save a little, too! Sign up for your coupon to get up to $500* off select Mohawk SolidTech products. Contact us today to get started on your next flooring project!
*Present a coupon to sales associate PRIOR to purchase. This coupon entitles you to receive up to $500 on any qualifying flooring purchase. In-store only, no online sales. Ask your salesperson for details and qualifying styles. Discount applies to flooring material only. Coupon is non-transferable. Returns of any portion of the purchase will require equal forfeiture of offer or amount equal to offer. Usage of the coupon is limited to consumers and is not valid for business-to-business transactions. Coupon has no cash value. Consumer must pay any sales tax. Void where regulated and prohibited by law. Coupon may not be duplicated or used more than once.  Limit one coupon per household. Offer expires Dec. 31st, 2021. Special financing available at participating retailers, pending credit approval on your purchase of any qualifying flooring products at the store.
MORE
PLAYFUL
MOMENTS
ARE MADE
ON MOHAWK