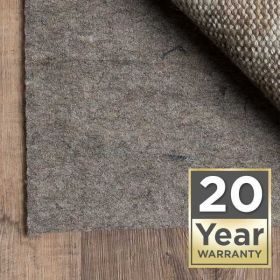 RUG PAD
20 Year Warrany
$18.99 - $145.99
Online Only
+ FREE SHIPPPING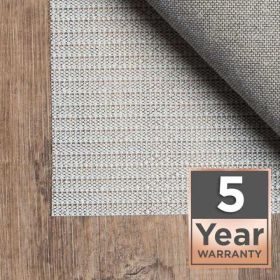 RUG PAD
5 Year Warranty
$6.99 - $62.99
Online Only
+ FREE SHIPPPING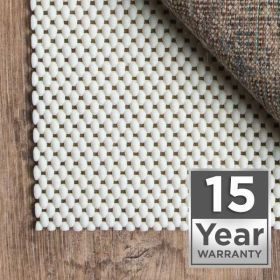 RUG PAD
15 Year Warranty
$16.99 - $134.99
Online Only
+ FREE SHIPPPING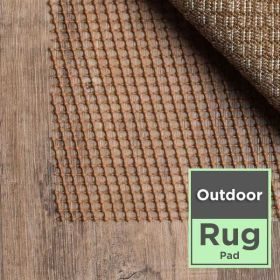 RUG PAD
Outdoor Rug Pad
$26.99 - $86.99
Online Only
+ FREE SHIPPPING
INSTALLING
Rug Pads
As a new area rug will add instant softness, color, and visual interest, using an area rug pad will instantly enhance performance and comfort. An area rug pad will essentially perform just like carpet cushion does for wall-to-wall carpeting in extending the life of your rug. You will also receive valuable stability from your area rug pad that will benefit everyone who steps foot in your beautiful home.
Improve Performance
If you have an active home, you certainly can't afford to miss out on the performance benefits of adding an area rug pad. This addition will create space and add padding in case any small children take a tumble while playing indoors. An area rug will also help prevent the rug from sliding across the surface and thus help decrease the likelihood that anyone will slip on the rug. On the aesthetic side, an area rug pad will help decrease any unsightly bunching and promote even wear over time.
Quality Materials
Area rug pads will also enhance your rugs, thanks to the quality of the materials used to create them. Generally, your standard rug pad will be created from slip-resistant webbed material and can come in a roll format. You either can cut your area rug pad to the exact size needed or order the specific size of a pre-cut pad that you need.  Rug pads made from premium felt or polyester-blend will provide enhanced coating. In addition to sticking to the floor, these premium materials help prevent scratches to the floor underneath and providing superior padding.
Cost-Effective Comfort
No matter what material your area rug pad is made from, it serves as an incredibly cost-effective way to add comfort and cushioning. You wouldn't install wall-to-wall carpeting without laying down carpet pad for softer steps, so why should our rugs be any different? You can choose a dreamy memory foam pad or go with a cheaper option that potentially may not last as long. Either choice is sound as they will make your area rug feel more luxurious for a small investment.
Longer Life
By adding an area rug pad, you are adding another layer between your stylish rug and the hard surface underneath. Without an area rug pad, the foot traffic in your home will press the rug into the floor and continue to grind it over time. Your rug pad will help absorb impact and lessen the wear while distributing the wear more evenly by preventing bunching. This helps your area rugs maintain their original appearance for as long as possible!