Central Florida's
trusted Commercial flooring installer
Commercial floors should be attractive, functional, and able to withstand heavy foot traffic. They should no non-slip, stain-resistant, and built to last. As Central Florida's premiere commercial flooring retailer, we understand this! No matter what industry, whether health care or education, we carry a large selection of durable and affordable flooring solutions including carpet, luxury vinyl, ceramic tile, hardwood, laminate, and more. 
Who you choose to install your commercial flooring is just as important as the flooring itself. After all, improper installation can cause the floors to warp or buckle. You can rest assured that the certified installers at Great Lakes Carpet & Tile have mastered the specialized skill of commercial flooring installation and are experts in dealing with any issues that may arise during the process.
CARPETING
Installing carpet in a commercial building is not always practical or economically feasible. If it gets stained, it will require professional cleaning. With carpet tile, however, you can have carpet in any space! If one section is stained, it can easily be replaced. The many colors available allow for almost endless design options. Consider how easy it would be to use different color squares to create a unique floor for your business.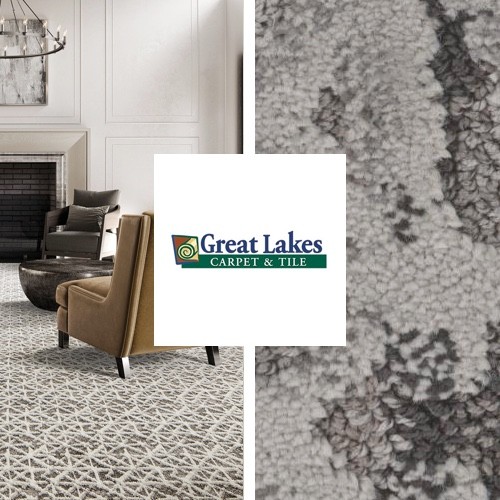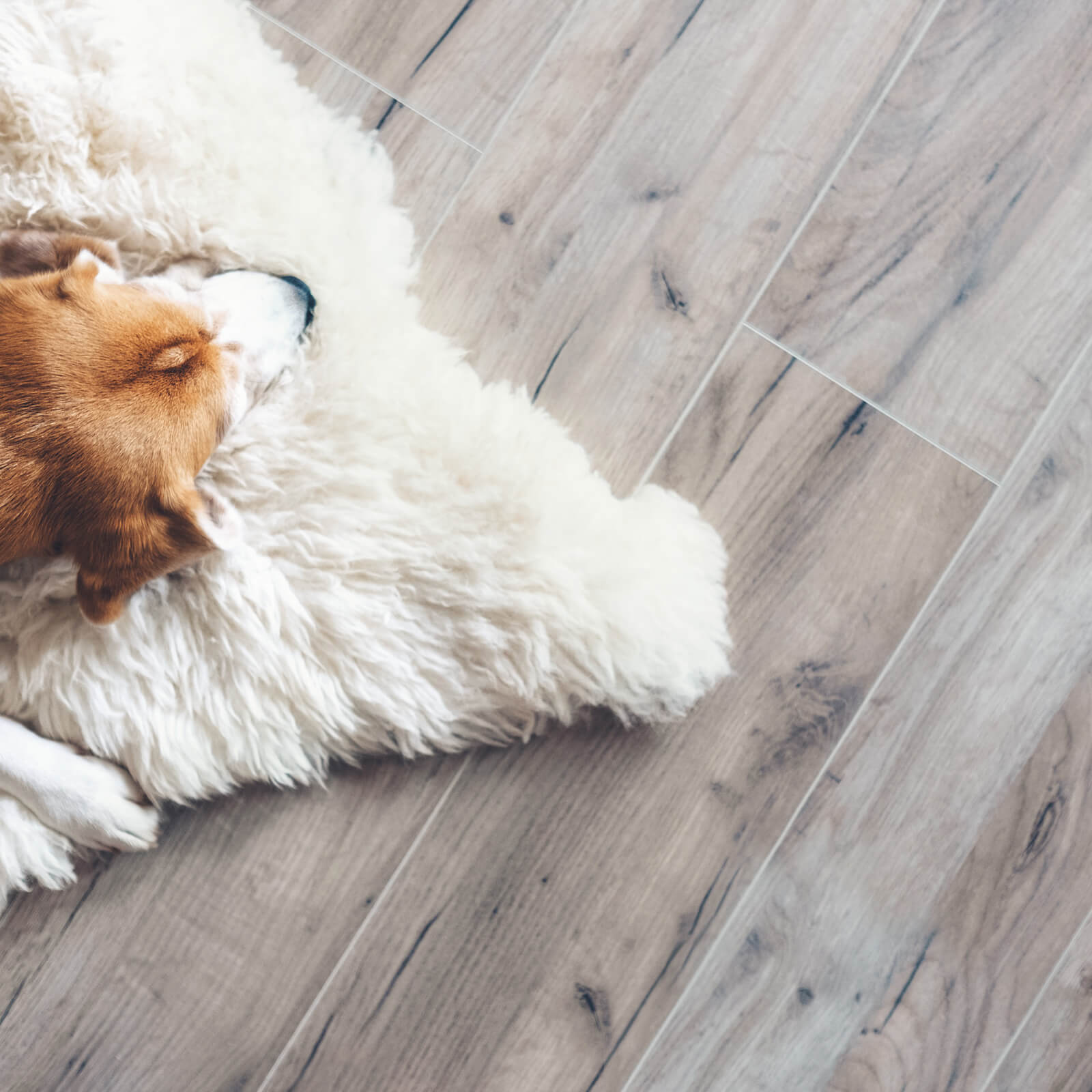 VINYL
Vinyl is an affordable product that can mimic any other type of material including wood, tile, or marble. The different textures and colors of vinyl increase the design options available to you. Vinyl offers the look you want without the high maintenance or limited application options. Better yet, many vinyl products are completely waterproof, making it an excellent option in just about any commercial property.
HARDWOOD
Wood is long-lasting and beautiful if installed and cared for properly. There are a range of stains and finishes to choose from as well as wood types, with denser woods usually better for commercial spaces with high-traffic areas. Humidity does affect hardwood, so you'll want to keep this in mind if your commercial location is regularly exposed to moisture.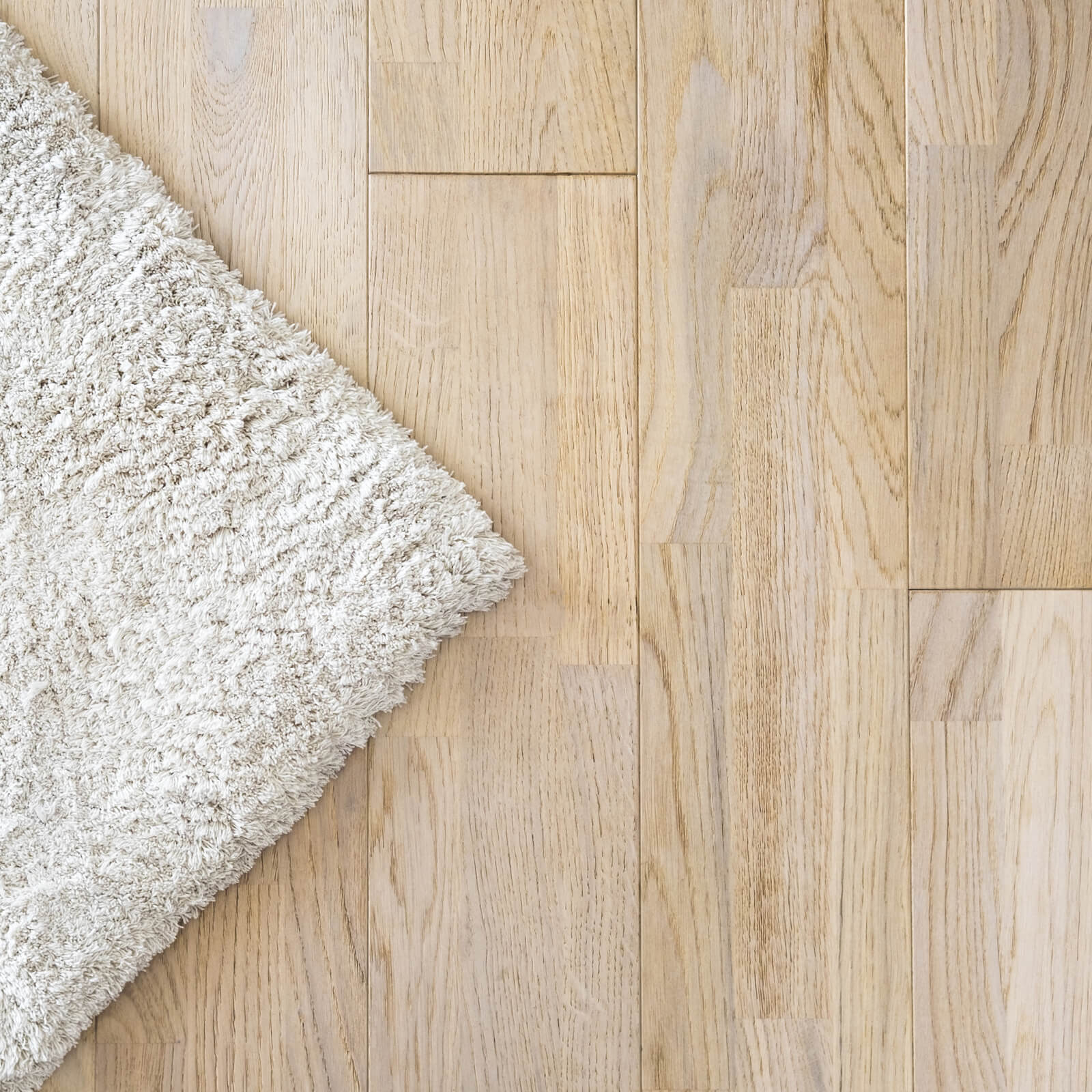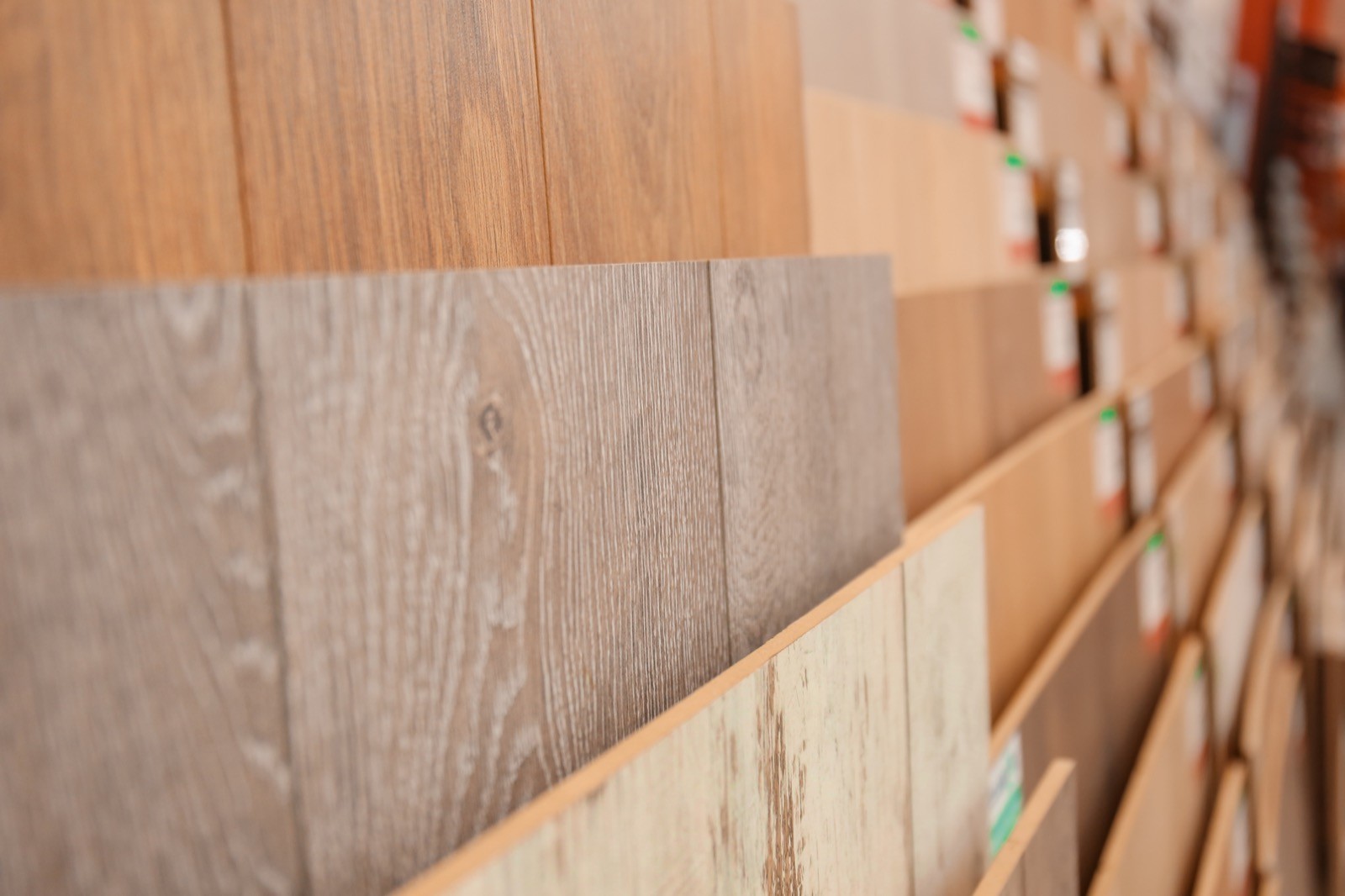 LAMINATE
We carry a large in-stock collection of commercial laminate flooring designed to perform under high foot traffic. Don't worry about soil, fading, scratches, and scuffs; a tough wear layer helps protect laminate flooring and keep it looking good, even under heavier use. As with vinyl, laminate can easily imitate hardwood or tile while remaining durable and easy to maintain.
TILE
Tile is an exceptional commercial flooring product if you need something that can withstand heavy foot traffic for many years to come. Ceramic tile is also waterproof; however, it can be quite slippery when wet. Tile is available in a variety of styles, including wood looks.