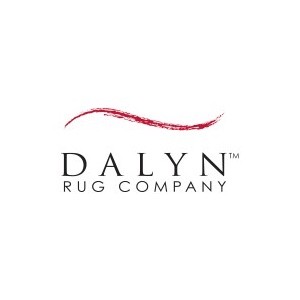 For more than forty years, Dalyn Rug Company has manufactured an extensive line of rugs that offer an exceptional variety of textures, colors, and styles to meet the needs of today's conspicuous and sophisticated customers.
DALYN RUG COMPANY
The Beauty
It all began in 1979, when Bill and Judy Adams saw a need for beautiful rugs at an affordable price. This vision began in their garage in 1979 and has endured through four generations up to this day. They are committed to offering expertly-crafted, fashion-forward rugs that are affordable and of great value.
From the very start, Dalyn has deliberately worked not to be the largest but to be the best rug company in the industry. With this in mind, their foundation is based on the integrity of their employees, a commitment to service, and the expectation of quality.
RUGS THROUGHOUT YOUR HOME
The Perfect Rug for Any Room
Many of their collections have similar design and color themes. For instance, their Targon, Calisa, and Reya collections cross-coordinate to make your job easy.